| | |
| --- | --- |
| 8. | Though you have not seen him, you love him; and even though you do not see him now, you believe in him and are filled with an inexpressible and glorious joy, |
| | |
| --- | --- |
| 9. | for you are receiving the goal of your faith, the salvation of your souls. |
It is something that we all do, regardless of whether we are childs or senior adults, because the doctor tells us that it is a good medicine for stress relief, headache treatment, infection control, and managing high blood pressure.
In fact, when we engage in this activity, physical effects are well documented, many of which include muscles in the abdomen, chest, shoulders and elsewhere; Exercises about heart rate and blood pressure increase.
In one burst of this activity, the pulse doubles from 60 to 120 and systolic blood pressure rises from 120 to 200 normal. At the same time as stopping this activity, heartbeat and blood pressure and the stress are reduced again. Now with this activity you can laugh again.
Laughter is good for you, and laughter is healthy. Solomon knew that. He said: "A cheerful heart is good medicine." (Proverbs 17:22) But as you know, we are not always easy to laugh. We are laughing because what makes us happy. But we do not always laugh because we are not always happy.
However, there is the rapture of the soul, and the rapture beyond happiness. It is called joy. Now there is a huge difference between joy and happiness.
You cannot be happy unless you are happy. But you can be joyful without being happy. Happiness is external. Joy is inside. Happiness depends on external circumstances. Joy depends on inner character. Happiness depends on what happens to you. Joy depends on who lives in you. Happiness is based on chance. Joy is based on choice.
The word "happiness" comes from the old English word "happ" which means "opportunity." It has the same meaning as the Latin "fortuna" which means "luck". We are happy when things happen as we want. But we are not happy if it does not work the way we want. Happiness is temporary and fickle. But joy is permanent and settled.
One of the greatest and most attractive qualities both churches and Christians can have is joy. I hope our church will be known as "the joyful fellowship". I hope people will find joy when they come to our church.
Christianity is always a celebration of joy. C. S. Lewis said, "Joy is a serious business of heaven."
We exist in joy. Always have joy. The word "joy" or "joyful" is used 250 times in the Bible. The word "rejoice" is used in the Bible 200 times. So we are told to joyful and rejoice 450 times in the Bible.
We should rejoice that we can rejoice over our rejoicing. When you get around God at all, you're going to be filled with joy. Because "In His presence is fullness of joy."
"But let all who take refuge in you be glad; let them ever sing for joy. Spread your protection over them, that those who love your name may rejoice in you." (Ps. 5:11)
I would like to say that a joyless Christian is a slander against Jesus Christ. Billy Sunday said: "If there is no joy in your religion, there is a leak in your Christianity."
Do you know why Jesus gave the teaching? He said in John 15:11, "I have told you this so that my joy may be in you and that your joy may be complete."
When you get Jesus, you get the fullness of joy and glory that you cannot express in any words.
The Apostle Peter talks about this joy in the first chapter of his first epistle. He says that if we know the Lord Jesus Christ, we can find joy in at least five places.
1. Peter says there is joy in salvation.
In v.2 Peter calls us the "elect according to the foreknowledge of God the Father." We have been chosen to be a part of God's family. He also says: "And even though you do not see him now, you believe in him and are filled with an inexpressible and glorious joy, for you are receiving the goal of your faith, the salvation of your souls." (1Peter 1: 8-9)
There is no greater joy than the joy being saved knowing that you are saved, and knowing what you have because you have been saved. We have not been given salvation to endure, we've been given salvation to enjoy. Isaiah said: "With joy you will draw water from the wells of salvation." (Isa. 12:3)
The Greek word for joy is "chara". The Greek word for grace is "charis". Both words come from the same root. God's grace always brings God's joy. For the grace is the root of salvation. Joy is the fruit of salvation.
The great composer Haydn was asked one day why his sacred composition was causing them joy.
He said: "I cannot compose anything without it. For I translate into music the state of my very heart. When I think of the grace of God in Jesus Christ, my heart is so full of joy that the notes fairly dance and leap from my pen."
Have you ever stopped to think of what is true of you if you are saved? Have you ever thought about the benefits package that comes with salvation?
All of your sins are forgiven. You are a child in the family of God. You are guaranteed a home in heaven. God is always with you in the Holy Spirit. You have received eternal life. You cannot die. God works everything out for your good. God will hear and answer your prayers. You will live forever with Jesus and His people.
You need to set a bell of joy that rings in your heart! That ought to be the ring of your heart! How do we walk the path of glory? How to make a glory roll? Everywhere you go you sing it and say it. In your heart is a joy of radiant salvation, because you are born again.
2. Peter says there is joy in sanctification.
After the crisis of salvation comes the process of sanctification. Peter said in verse 2 that we are not only elect, but we are also "in sanctification of the Spirit." In other words, there is not only a joy to be saved, but there is also a living joy within it.
Now I would like to teach you something about salvation and how it relates to sanctification. There is no one and nothing to rob you of your salvation. In verse 4, Peter said that we have "an inheritance that can never perish, spoil or fade -- kept in heaven for you."
But there is someone and something that can take away the joy of your salvation. That someone is you, and that something is sin.
Sorrow cannot take away your joy. The sickness cannot take away your joy. Suffering cannot take away your joy. But there is one thing that can take away your joy: it is sin. The only thing that can take away your joy is your sin.
After David confessed his sins with Bathsheba and asked God for forgiveness, he said in the Psalms 51:12: "Restore to me the joy of your salvation and grant me a willing spirit, to sustain me."
As you know, sorrow follows sin just as surely as night follows day. If you are tied up in sin, you will suffer. But as soon as you close the curtain of sin and obey God, the joy of salvation begins to shine out of the window of your heart.
3. Peter says there is joy in serving.
"Salvation and sanctification lead you to service. Peter said that we were not only elect, we're not only sanctified, but we've been sanctified "for obedience to Jesus Christ and sprinkling by his blood." (1Peter 1:2)
One of the main reasons many Christians have no joy in their lives is because they are not doing anything for God.
One day Charles Spurgeon said: "I cannot be happy unless I am doing something for God."
This makes you bear fruit. Jesus said in the Gospel of John 15:5: "I am the vine; you are the branches. If a man remains in me and I in him, he will bear much fruit; apart from me you can do nothing."
Healthy trees bear fruit. A happy tree is only a healthy tree. A healthy tree is a tree, a fruit tree. The same thing is true of a Christian. If you are healthy you will bear fruit. It is the fruit of good works.
A psychologist at Stanford University tried to prove that real joy only comes when we are productive and fruitful in our lives. This researcher hired a man who was a logger. He said: "I will pay you double what you get paid in the logging camp if you will simply take the blunt end of this ax and just pound this log all day."
However, this man worked for half a day and he quit. The psychologist asked him: "Why did you quit?" The logger said, "Because every time I move an ax I have to see the chips fly. If I don't see the chips fly it's no fun."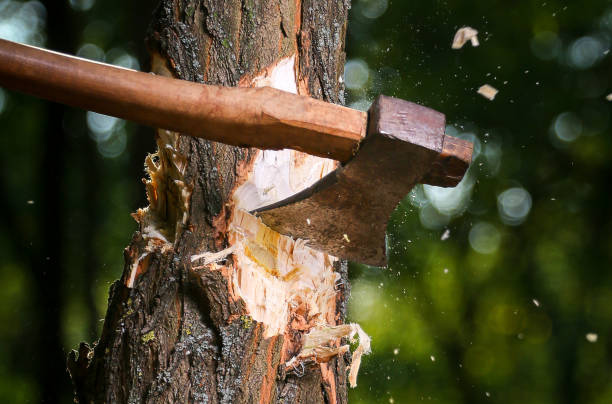 I think that there would be many Christians who are taking the dull end of their ax, simply banging away on logs that are no heavenly good. They produce no fruits because of no joy.
4, Peter says there is joy in suffering.
"In this you greatly rejoice, though now for a little while you may have had to suffer grief in all kinds of trials. These have come so that your faith -- of greater worth than gold, which perishes even though refined by fire -- may be proved genuine and may result in praise, glory and honor when Jesus Christ is revealed." (1Peter 1: 6-7)
I cannot explain this easily. It is that God's joy shines even in the midst of the darkness of suffering. This was a common experience for every disciple.
Paul said in 2 Corinthians 7: 4: "In all our troubles my joy knows no bounds."
James said: "Consider it pure joy, my brothers, whenever you face trials of many kinds." (James 1:2)
Joy can swim in the stormy waves of suffering long after happiness has downed. You know, what happens to you cannot take your joy. But joy can be taken from you by how you respond to what happens to you.
Dr. R. A. Torrey is one of the great Bible teachers of the 20th century. But when his 12-year-old daughter was murdered, Torrey and Mrs. Torrey had a great time of heartbreak. The funeral was held in a depressing and disastrous atmosphere. They stood around the grave as the body of their precious little girl was buried on the ground. As they turned, Mrs. Torrey said: "I am so glad that Elizabeth is with the Lord and not in that box."
But even if this were true, the parents' heart was broken. Dr. Torrey went out walking the next day alone. Sadness overwhelmed him while he was walking. He felt a heartbreaking pain, thinking that he would have to live a lonely life that could be in the next few years without the presence of his beautiful, precious daughter.
He was so burdened by this that he looked up into the heavens. But at that moment, the joy of the Holy Spirit dwelling in his heart began to erupt. The power of the Holy Spirit he experienced at that moment had never experienced before. and it was the most joyful moment he had ever known in his life.
This world can take away a lot from you. It can take away your most precious wealth as well as your relationship with your most precious person. But there is one thing the world can never take from you. It is eternal life. And there is another thing that the world can not take away from you. It is your relationship with Jesus Christ.
5. Peter says there is joy to surrender.
Peter goes on to say: "But just as he who called you is holy, so be holy in all you do; for it is written: Be holy, because I am holy." (1: 15-16) There is no greater joy than completely surrendering to the sovereignty of Jesus Christ.
London Buckingham Palace has been used as the office and home of the British royal family since 1703. Whenever the Queen is staying in the palace, Royal Standard of the United Kingdom is always waving. Whether or not the queen is there can be seen in front of the flags at the top of the palace. That is correct. When the King Jesus is staying on the throne of my heart, the flag of joy flies from my face.
If you were to take a fish and place that fish on the beach, you would watch his gills gasp and his scales starting to dry. Now is that fish full of joy? Absolutely not. How would you give that fish joy? If you covered him with a mountain of cash, would that make him joyful? No. What if you got him a beach chair, some sunglasses, a Coca-Cola, would that fill him full of joy? No.
Do you know how to fill that fish with full of joy? Just put him back in the water. Do you know why that fish can never have joy on the beach? Because he wasn't made for the beach, he was made for the water.
I would like to say that if we do not know Jesus Christ as Lord and Savior, we cannot have joy on earth. You were made to know Him. You were made to love Him. When you want to give your life for Jesus, Jesus will give you everlasting joy in your life.